Capital investment and technological improvements have and will continue to be a major emphasis of our business. As a result, our methods, designs, and productivity are constantly improving.
Print Solutions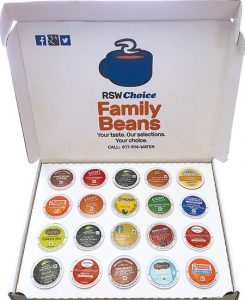 We proudly use sustainable, custom formulated inks and coatings from BCM Inks, Inc., BCM is a multi-national leader in the manufacturing and marketing of environmentally correct water-based flexographic printing inks for the corrugated industry.
For custom logos and printed panel layouts, please provide art file(s) that were created by your graphic artist. Files created in Adobe Illustrator and saved to .eps, .ai or .pdf vector format are preferred. Files converted to .jpg or .gif format will need re-created and will require an additional artwork charge.
Color Matching
During the entire production process, our machine operators use PH meters and spectrophotometers (a color measurement device) to capture, evaluate and control ink color accuracy.
For more information or to speak with our designer,
please contact Customer Service Manager, at 814-224-7468.